Announcing Sofa 2.0
Imagine you're chatting with a friend and they tell you about a new tv show you must watch. The show sounds interesting and you say "I'll have to check it out." How do you remember to watch it?
You probably keep a list of some kind, either in your head or on your phone (most likely a notes app). There's a good chance you also keep lists like this for movies and books too. Notes apps are great for many things, but not for keeping a list of things to watch and read.
Today we are launching Sofa 2.0, which is specifically designed for this situation. Sofa is an iPhone app that helps you spend quality time with a book, movie or tv show. You create lists of movies, tv shows and books you want to watch and read later. It keeps the flexible structure and speed of a notes app, while improving on the organization, visuals and information.
What's new in 2.0?
A lot. 2.0 is a completely new app. When we first launched Sofa back in 2015 our only focus was movies. We learned a lot about how and why people watch and discover movies, and that drove our new direction.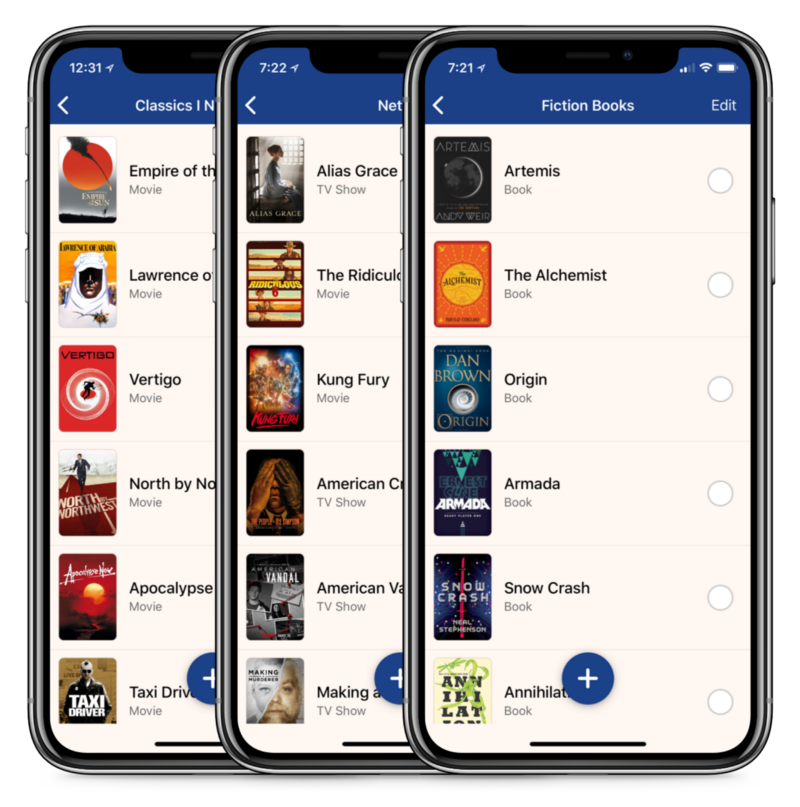 Movies, TV Shows and Books
Our focus is on how people capture and organize the things they come across during the day. Those "things" include movies, tv shows and books. If you're someone who currently keeps a list of things to watch and read in a notes app, Sofa was designed for you.
Lists for all the things
Sofa is basically a list making tool designed specifically for movies, tv shows and books. You can make as many lists as you like to organize and collect titles to watch and read. By building up collections of ideas, Sofa becomes a great resource for how you can spend your time.
What about Sofa 1.0?
Our plan is to eventually sunset Sofa 1.0. We are working on the timing, but in the meantime you can continue using it. We made Sofa 2.0 a separate app because it's a dramatically new direction and didn't want to force that experience on anyone who enjoys the current app. We are giving everyone time to either switch to Sofa 2 or find an alternative of their choosing.
The long term
Our mission is to help people find meaning and enjoyment in their lives beyond work. This is a small start, but we see plenty of opportunity in the future.
---
We are really excited about this new direction and can't wait for you to start experiencing it. Download Sofa for free in the App Store.