Sofa 2.8: Introducing Themes
Sofa 2.8 introduces themes! Woot! You can choose between Classic, Dark, and Black.
Why Themes
Themes are purely a cosmetic feature that don't add any real functionality. The thing is, themes are undeniably fun. Fun is a feature. Themes allow you to personalize the experience to be more inline with your mood, personality, etc.
The other reason to introduce themes is because of rumors around iOS 13 and dark mode. I figured why not get a jump start on that feature.
Starter Themes
There are three themes to start: Classic, Dark, and Black.
Classic
This is the original, or "Classic", Sofa look. It's warm, friendly, and cozy.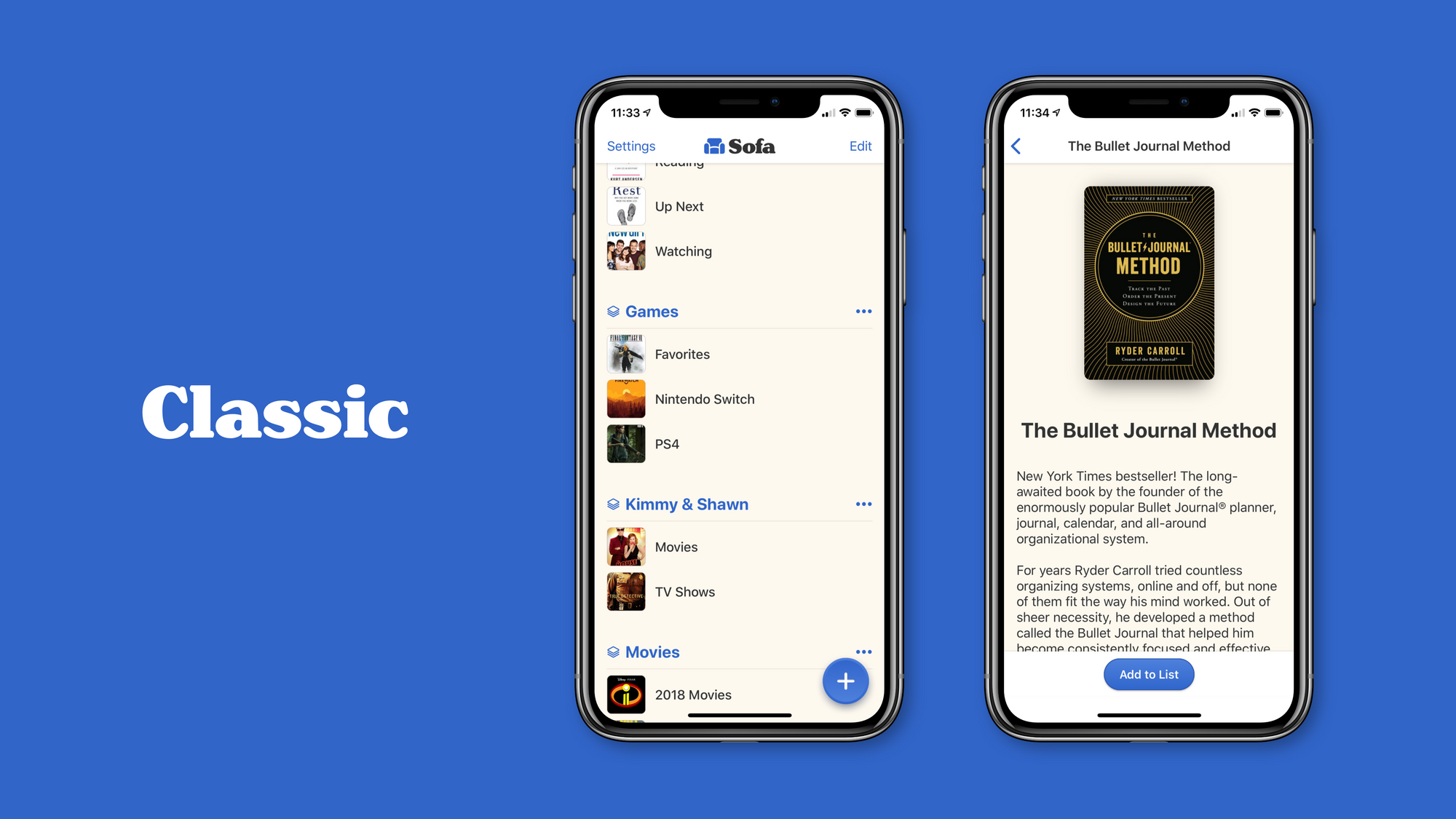 Dark
Dark themes are so hot right now. I'm a fan. This is a simple Dark theme thatnstill has that cozy feeling.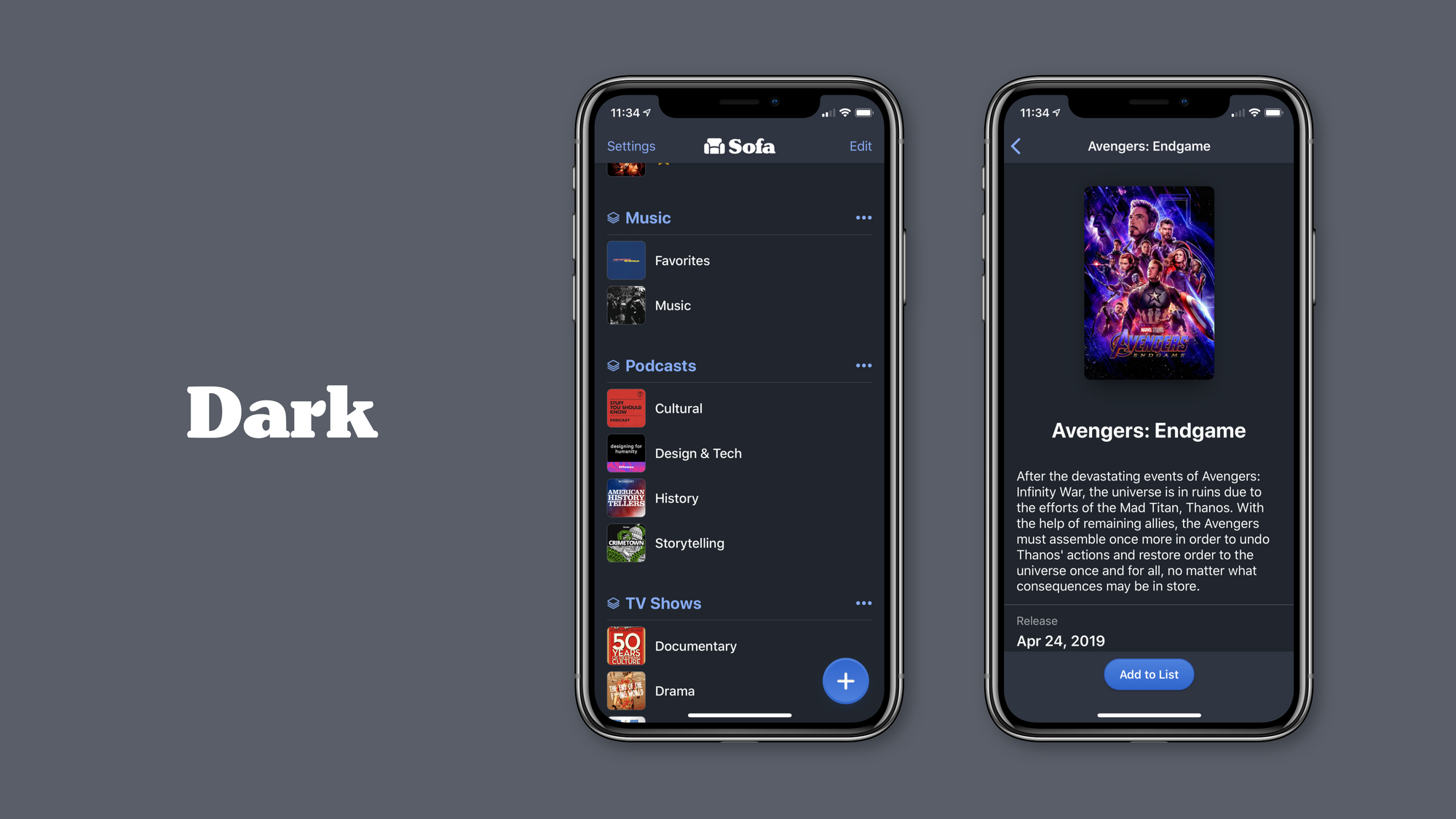 Black
For the iPhone X & Xs users, the Black theme is super cool. The OLED screens allow the app the melt away into the hardware.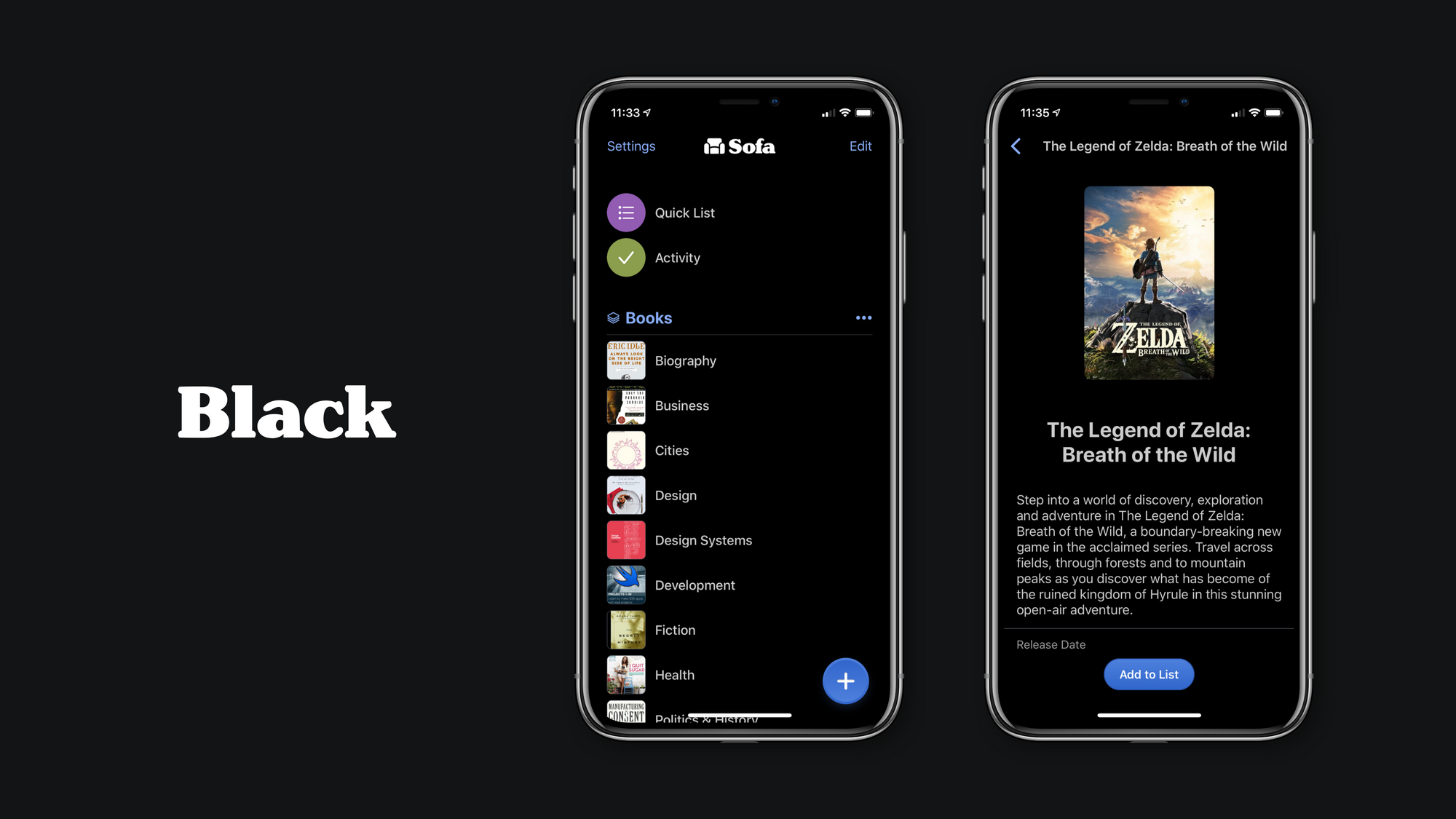 Future Themes
This is only the beginning for themes. I have a lot of ideas for themes based on movies, books, video games, etc. Like I said, this is going to be fun 😜.
You can start enjoying themes by downloading Sofa 2.8 from the App Store.