Sharing Crash Logs
Last Updated:
Crashes can happen for many reasons. Sharing your crash log makes it much easier to understand the issue and fix it. Here's how to share a crash log from your device.
1. Go to Settings ➡️ Privacy ➡️ Analytics & Improvements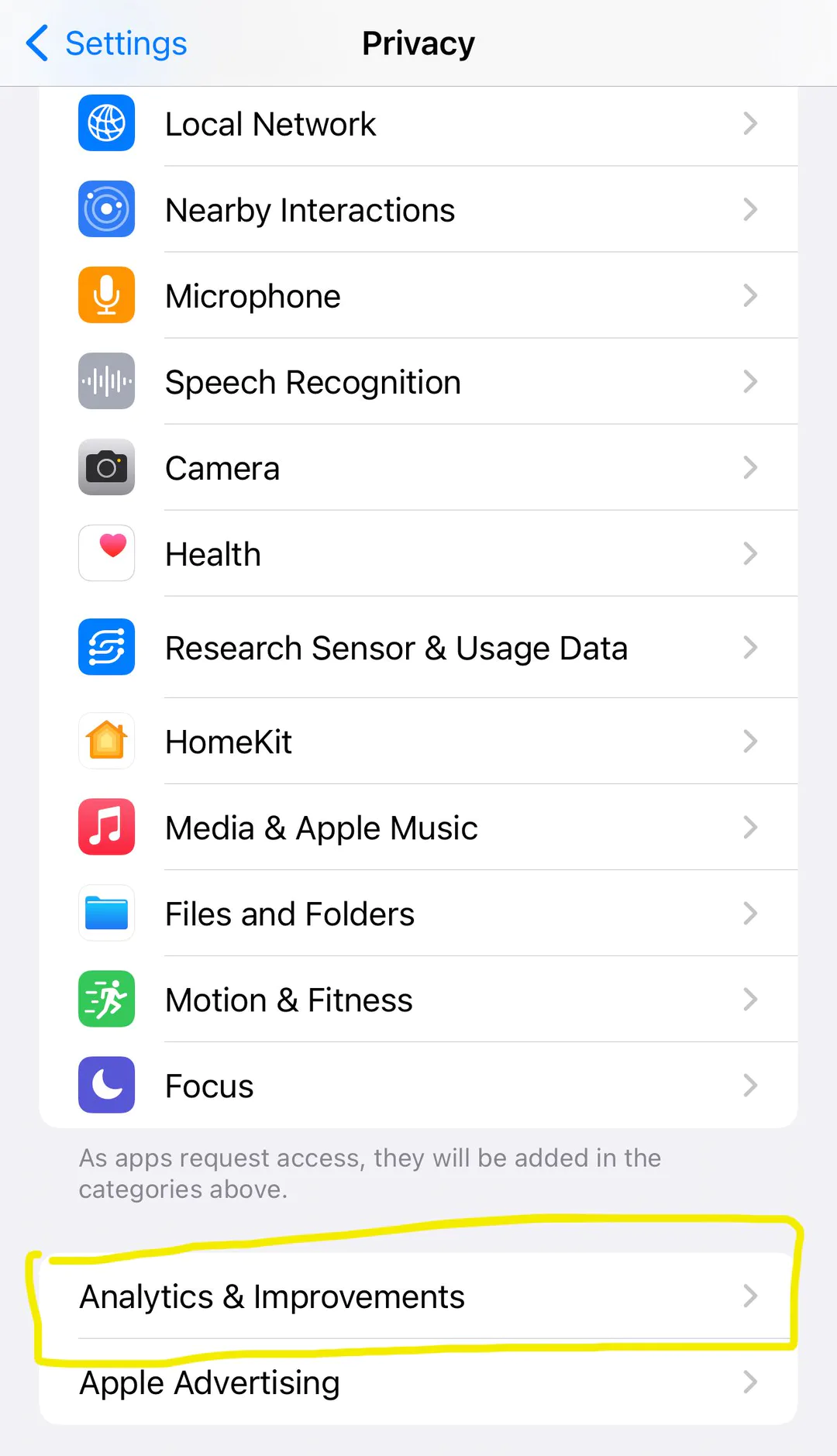 2. Tap Analytics Data and locate the Sofa crash log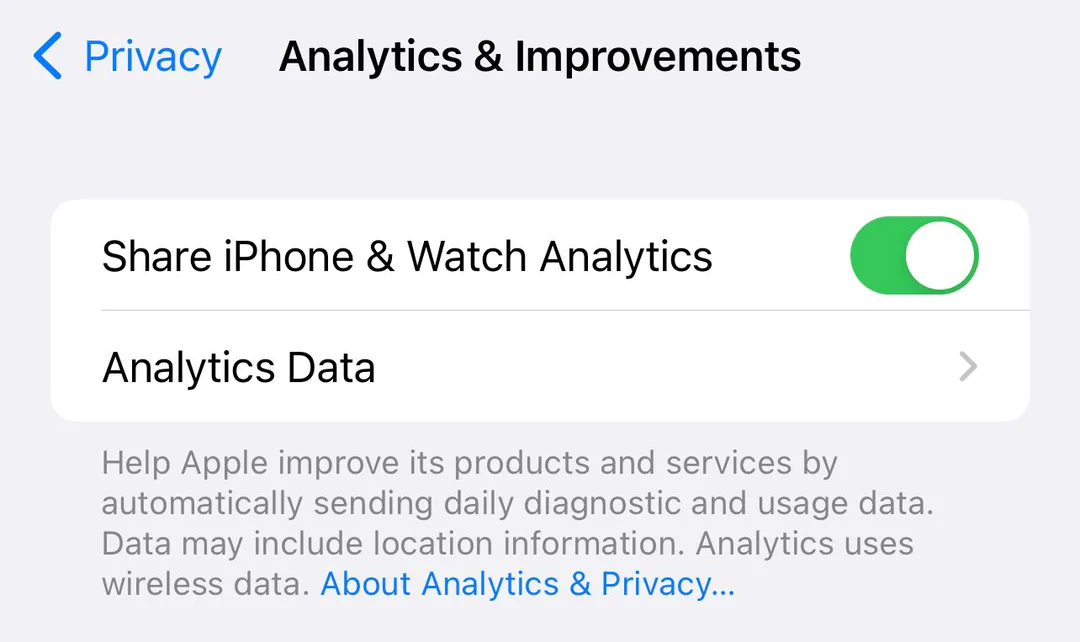 3. Share the Sofa crash log
Tap the share icon and email the crash log to feedback@sofahq.com. It's helpful to also include any details about the crash in your email.